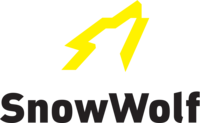 Norlift carries a large selection of SnowWolf attachments to help make your next job as clean and efficient as possible. With our selection of snowplows, snow tires, and snowblowers, you'll have the tools to tackle winter head-on. Ask our equipment experts about how you can utilize SnowWolf's quality products to increase your winter productivity and reduce seasonal slumps!
Visit us today
We're looking forward to assisting you.
SnowWolf Attachments at Norlift
SnowWolf is obsessed with crafting revolutionary solutions that customers love and committed to giving your business a serious competitive edge. For them, this means professional-grade equipment that's intelligently designed to improve the way you work – game-changing products such as the QuattroPlow® and WolfPaws®.
Norlift is here for all your Winter and seasonal needs! Every business in the northern United States should have the ability to tackle Winter snows, which is why Norlift is here to assist with SnowWolf's line of equipment, including snow plows, blowers, and tires.
Call us to learn about your SnowWolf attachment options in Spokane, WA.