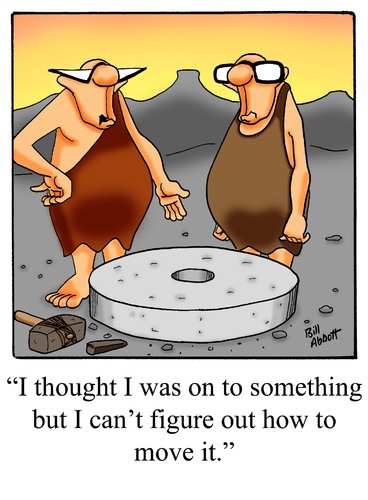 Near the dawn of time, man invented the wheel. And that was pretty good. But people being what they are, criticisms were quickly found for the new product. First and foremost among these complaints: "It goes a bit flat at times, doesn't it?"
Pneumatic tires are perfect for many applications, but they come with a couple of downsides, particularly when applied to home uses such as wheelbarrows and dollies: they don't do well with heavy loads (lots of bouncing), and of course the aforementioned flats.
To the rescue? Solid pneumatic tires. While not quite as cushioned as true pneumatic tires, solid pneumatic tires provide a soft ride that works just as well outdoors as indoors, and without having to worry about flats.
Whether it's a wheelbarrow tire you're tired of having to refill or replace, or a handtruck or special cart, Norlift has the wheel for you. Shop online at WheelandCaster.com or stop by Norlift to have a look in person.